| Title | Address | Description |
| --- | --- | --- |
| | Rondane Nasjonalpark, Norge | |
| | Tjønnbakkvegen 1063, 2670 Otta, Norge | |
| | Grimsdalsvegen 2138, 2662 Dovre, Norge | |
| | Haverdalsvegen 1708, 2662 Dovre, Norge | |
| | Dørålsvegen 1246, 2580 Dovre, Norge | |
| | Dørålsvegen 1246, 2580 Dovre, Norge | |
| | Bjørnhollivegen 810, 2580 Otta, Norge | |
| | Veslefjellvegen 50, 2632 Venabygd, Norge | |
| | Østkjølvegen 1952, 2647 Sør-fron, Norge | |
| | Fv437 44, 2673 Høvringen, Norge | |
| | Rondevegen 747, 2632 Venabygd, Norge | |
| | Furusjøvegen 3, 2674 Mysusæter, Norge | |
By bus
Visitors can reach Otta by express bus from many places in Norway, and then take local buses to several places in the mountains.
See entur.no for bus timetables.
By train
Visitors can take trains to Otta station and then take local buses or taxis to Rondane.
By car
If you are driving from Trondheim or Oslo, you can follow the E6 and turn off to reach the Norwegian Scenic Route Rondane at Hjerkinn or Ringebu. From Oslo, you can also drive through Østerdalen valley and turn off to Folldal.
If you are driving from Western Norway, you can take the Rv70 road from the northwest, the E136 from Rauma and through Lesja, the Rv 15 road over Strynefjellet or the Fv55 road over Sognefjellet.
You can rent cars at Otta and Vinstra.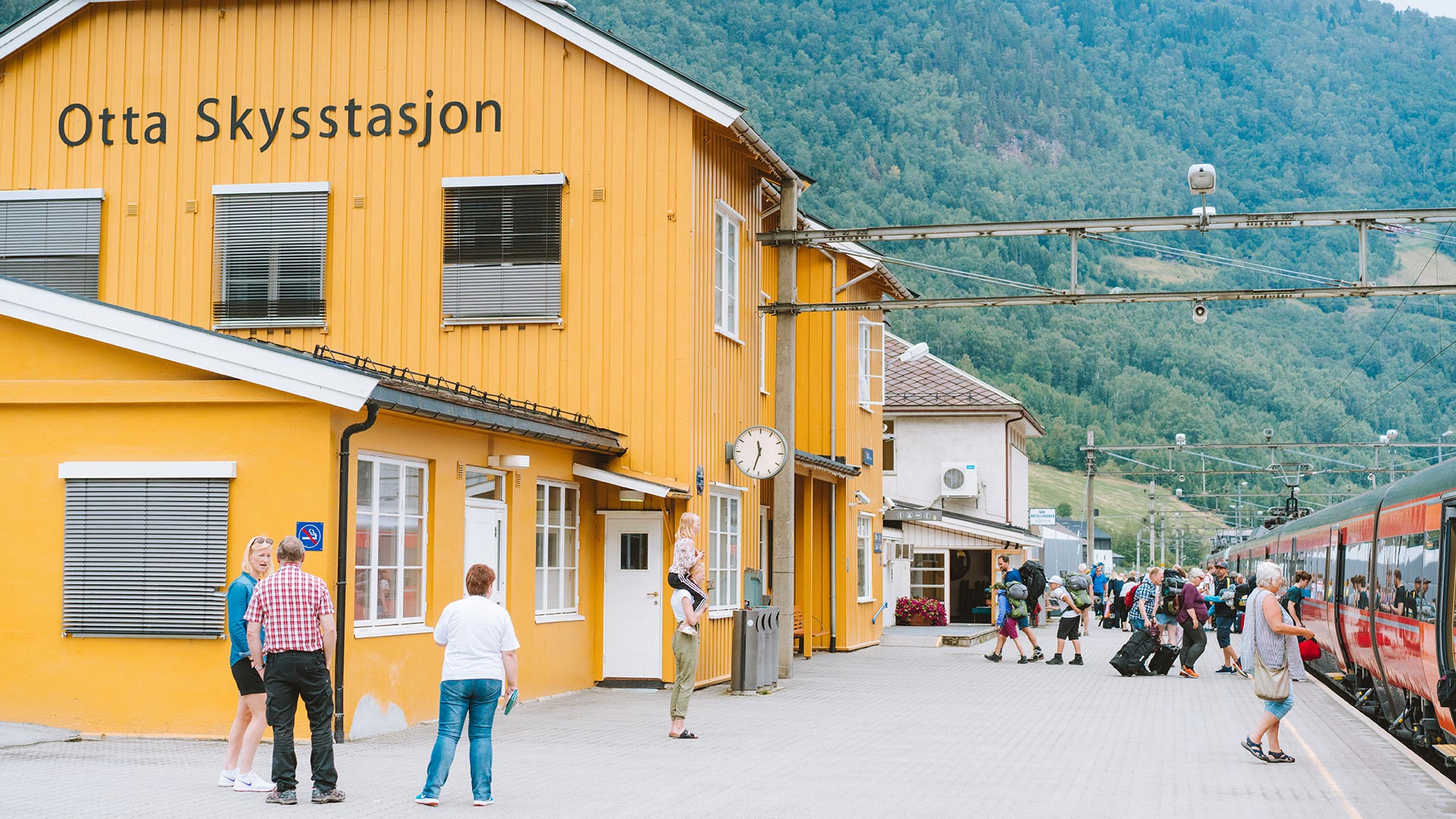 Accommodation
Rondane has accommodation options that suit all tastes. Visitors can choose to stay in hotels, mountain lodges or cabins, at lush mountain farms, in the high mountains or perhaps in a village.
For more information about accommodation visit: